Haimen Zhaofeng chemical Co., Ltd is a middle-scaled plant specializing in chemical materials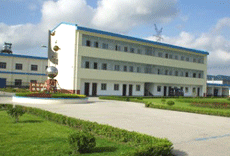 production. It is located at Daqing Road, Qinglong Chemical Industrial Park, Haimen City, that is on the north side of golden channel of Changjiang river. Our plant occupies 20000 square meters of land. Now it has 150 employers and owns real estate of 15 million RMB with strong technogical support and advanced analytical apparatus. The main products of our plant are dye additives ,pharmaceutical intermediates and pesticide intermediates. They are as follows:
metaldehyde 0.7kt/a
sesamol (60t/a)
paraldehyde (500t/a)
dispersant MF 10 kt/a
2-Phenylphenol 0.5kt/a
1,4-Benzenedimethanol 300t/a

Now both the quality and production scale of our metaldehyde has ranked No.1 in China, and also be at the same level of that of LONZA company, the famous manufacturer in Swiss. This product is widely used and has high priority in pesticide, solid fuels, advanced fireworks and plasticizer, and exported abroad. In 2000 we invested 2.5 million to produce MDB and its derivatives that is mainly used for the synthesis of advanced anti-cancer and anti-hypertension pharmaceutics. They are very prosperous-high additive value pharmaceutical intermediates with high technology and are also mainly exported abroad.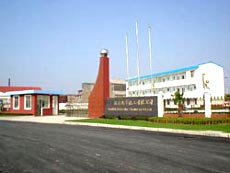 Facing high market pressure, we deeply understand that it is not enough to develop new products only by ourselves. So we cooperate with Sichuan University and established chuanfeng new product R&D center. We have made great progress in our work by now.